Music cuts out the middleman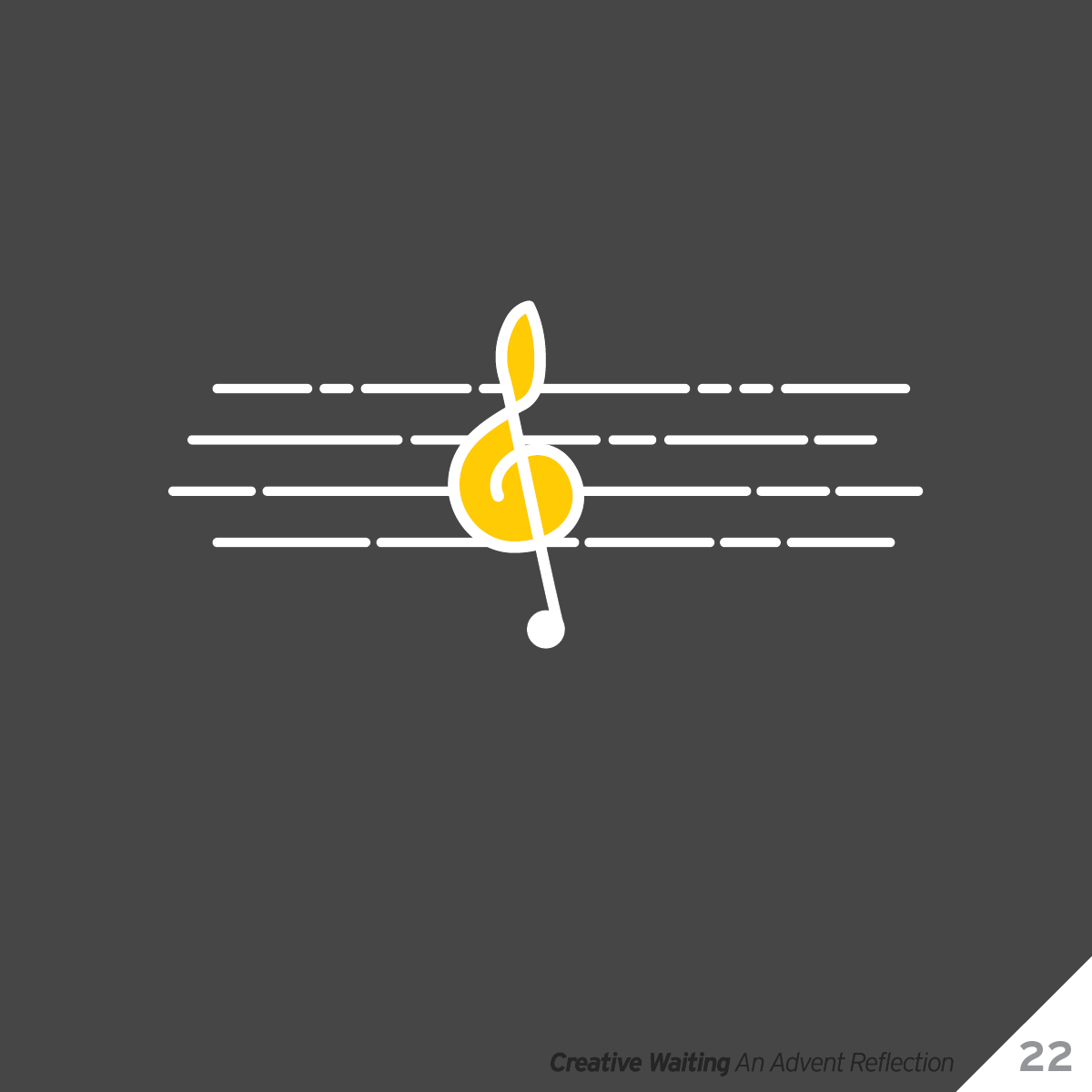 "Music acts like a magic key,
to which the most tightly closed heart opens." Maria Augusta von Trapp
Music has a powerful sway over my heart and mind and body. The right song at the right time can move me in ways that a book or a photograph or even a friend can not. It cuts out the middleman and goes straight to my heart. I've been in the middle of a run and a song will have me bent over gasping for breath (crying while running is not possible for me).
Music has the power to focus me in my work. It deepens my worship experience. And it's usually the most effective method for me to hear truth.
In Luke, we have the lyrics to the first Christmas Carol. Mary is so overcome with all that she has learned that she burst into song when she arrives at her cousins.
Think of it. You're a teenager and an angel has just delivered you some amazing, wonderful and frightening news! You will raise the Son of God! Of course with news like that you have to share it, you have to talk to someone you trust. So Mary sets out to visit her cousin who the angels mentioned is pregnant as well. And as she travels there this new reality sinks into her soul. This song is a manifestation of all the thoughts and emotions from that journey.
Mary, the mother of God, sings for us a beautiful picture of joy, gratitude and the truth of Jesus.
I know that most of us have started to reach our quota for Christmas music this year. The radio, stores, advertising and more almost make us sick of it. But before you move on, did you hear any of the songs this year? Behind the marketing churn, there are some beautiful recordings.
In addition to Mary's song below, I'm including a Spotify playlist with some new takes on some old classic Christmas hymns. Hope you hear some of them for the first time again.
And if you don't have a Spotify account, here's a bonus on YouTube. John Mark McMillans rendition of Joy to the World.
Here is the reading for the twenty-second day of Advent:
Luke 1:46-55
And Mary said,
"I'm bursting with God-news;
I'm dancing the song of my Savior God.
God took one good look at me, and look what happened—
I'm the most fortunate woman on earth!
What God has done for me will never be forgotten,
the God whose very name is holy, set apart from all others.
His mercy flows in wave after wave
on those who are in awe before him.
He bared his arm and showed his strength,
scattered the bluffing braggarts.
He knocked tyrants off their high horses,
pulled victims out of the mud.
The starving poor sat down to a banquet;
the callous rich were left out in the cold.
He embraced his chosen child, Israel;
he remembered and piled on the mercies, piled them high.
It's exactly what he promised,
beginning with Abraham and right up to now."
---
Creative Waiting is a design reflection on the season of Advent. It is released daily December 1st through the 25th. For more on the why behind the series, start here. To begin at the beginning, start with Day 1. All verses are quoted from The Message unless otherwise noted.