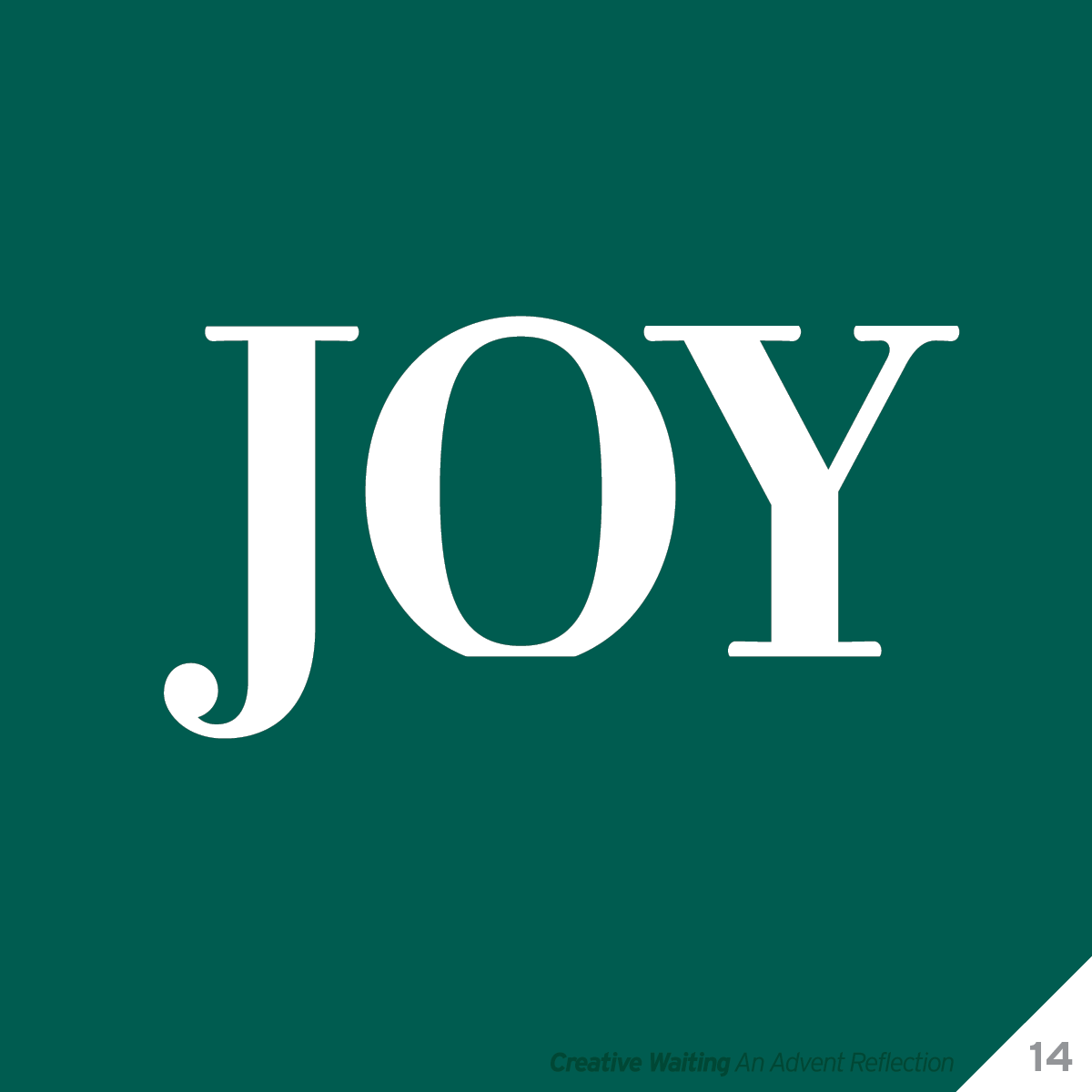 Today, we shift from kings to mothers. At the center of this crazy story, two cousins are pregnant. One, Mary, with a savior and the other, Elizabeth, with one who would proclaim this savior. The reading below shares their greetings and conversation when Mary arrives at Elizabeth's house.
A mother's joy. The glow, can you imagine? Songs burst forth. It was a musical.
These two women are privy to God's plan as it's unfolding—literally growing in their wombs. And their response is song!
I love Mary's wisdom and understanding of what all this meant—redemption and justice and rescue.
When I received the news that I would be a father, the emotion was rich. I remember my disbelief when I first heard from Ashley. The doctors told us we couldn't get pregnant. Then the cocktail of tears and relief and overwhelming joy flooded my heart. Our second child was a vastly different story, yet no less full of joy. An adoption, a different coast, a different time, yet the news that he would be my son! Again, a flood of emotion.
I think I can catch a glimpse of Mary and Elizabeth's exuberance in the face of this "God-news." But the celebration of these two women had to have been special.
May the God-news of Jesus bring you joy today.
In the spirit of song, I'm enjoying this version of Joy to the World, by John Mark McMillan.
Here are the readings for the fourteenth day of Advent:
Luke 1:29-56
"Mary didn't waste a minute. She got up and traveled to a town in Judah in the hill country, straight to Zachariah's house, and greeted Elizabeth. When Elizabeth heard Mary's greeting, the baby in her womb leaped. She was filled with the Holy Spirit, and sang out exuberantly,
You're so blessed among women,
and the babe in your womb, also blessed!
And why am I so blessed that
the mother of my Lord visits me?
The moment the sound of your
greeting entered my ears,
The babe in my womb
skipped like a lamb for sheer joy.
Blessed woman, who believed what God said,
believed every word would come true!
And Mary said,
I'm bursting with God-news;
I'm dancing the song of my Savior God.
God took one good look at me, and look what happened—
I'm the most fortunate woman on earth!
What God has done for me will never be forgotten,
the God whose very name is holy, set apart from all others.
His mercy flows in wave after wave
on those who are in awe before him.
He bared his arm and showed his strength,
scattered the bluffing braggarts.
He knocked tyrants off their high horses,
pulled victims out of the mud.
The starving poor sat down to a banquet;
the callous rich were left out in the cold.
He embraced his chosen child, Israel;
he remembered and piled on the mercies, piled them high.
It's exactly what he promised,
beginning with Abraham and right up to now.
Mary stayed with Elizabeth for three months and then went back to her own home."
Matthew 2:10 (NIV)
"When they saw the star, they were overjoyed. On coming to the house, they saw the child with his mother Mary, and they bowed down and worshiped him."
Luke 2:10
"The angel said, "Don't be afraid. I'm here to announce a great and joyful event that is meant for everybody, worldwide: A Savior has just been born in David's town, a Savior who is Messiah and Master."
---
Want this series in your inbox?
Subscribe here and we'll make sure it's there first thing in the morning starting tomorrow! We'll send you content periodically and of course, you can unsubscribe at any time.
---
_Creative Waiting is a design reflection on the season of Advent. It is released daily December 1st through the 25th. For more on the why behind the series, start here. To begin at the beginning, start with Day 1. All verses are quoted from The Message unless otherwise noted.